Angela McCue, Senior Manager of Field Operations at Applied Marketing Science, recently published an article on the Quirk's Marketing Research Media website. Quirk's is the industry's leading provide of market research resources including events, free apps, webinars, e-newsletters and a free magazine.
Recruiting respondents is often an overlooked but crucial step in the market research process. It can be difficult finding the appropriate respondents for a survey, especially when recruiting for niche audiences or B2B groups. Collaborating with an outside provider can help to make the process less challenging and more successful. Angela's article, "4 ways you can foster more effective recruiting", provides the tips you need to collaborate with a recruiter or internal project manager to improve the recruiting phase of a research project.
To learn more, read her full article on the Quirk's website.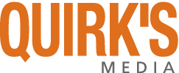 Tags: Field Operations